Eccovi un piccolo testo circa una festività tipica irlandese: Saint Patrick's day.
Saint Patrick's day is one of the most important Christian festivities. The first St. Patrick's Festival was held on March 17th, 1996. In 1997 it became a three-day event, by 2000 it was a four-day event and by 2006 the festival was five days long.
St. Patrick's day always falls in the season of Lent and it's always celebrated on March 17th, because it's believed that is the day on which Patrick died.
With the exception of restaurants and pubs, almost all businesses close on that day. People celebrate with parades (pareid), wearing green clothes and drinking alcohols. From March 15th to 19th there are so many street performances, family carnivals, comedies, night shows, music and dances in the streets. Lots of Irish people wear a bunch of shamrock on their caps or green, white and orange clothes after the colours of their flag; girls traditionally dye their hair green; artists draw shamrock signs on people's cheeks as a cultural symbol. People use to drink Irish alcoholic beverages (bevereigis) such as beer,
whisky
, cider (saider), coffee or cream.
Being a Christian festivity, St.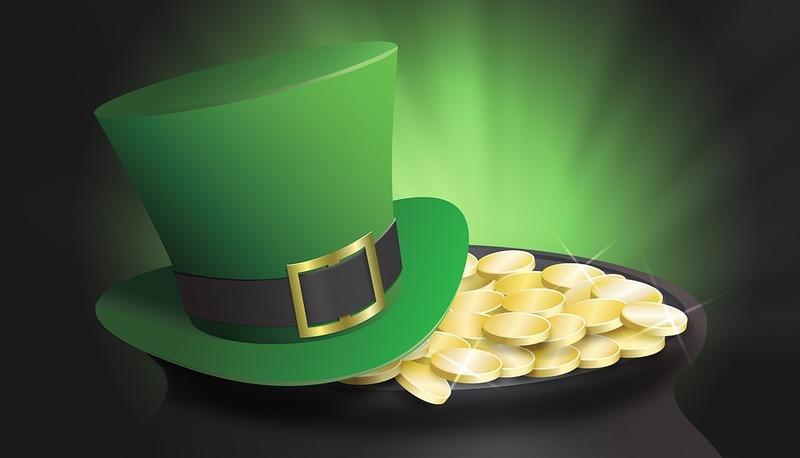 Patrick's day is a traditional day for spiritual renewal and to offer prayers for missionaries who are all around the world.
During this period you can see some typical symbols like Leprechaun (an elf of Irish folklore usually believed to reveal the hiding place of treasure if caught), the Celtic cross (a mixture of Christian and Celtic cultures), the Irish harp and the shamrock (official signs of Ireland), wearing green (fairies' favourite colour) , the Blarney Stone (you have to kiss it upside down if you want to have luck) and the Shillelagh (shleili) (a wooden stick).
St. Patrick's Festival in Dublin, the Carnival of the fools in Cork and St. Patrick's day Parade in Belfast are the most famous events in Ireland.
As well as in Ireland, St. Patrick's day is celebrated in the U.S.A, in
Canada
, in
Australia
, in New Zealand, in the U.K. and in some places of Europe and
Asia
.
Although it's not widely celebrated, you can find St. Patrick's Day festivities also in many parts of Italy, especially in the North. Florence hosts several days of live music, dancing, Irish food and drink. In Rome, you can attend the Irish Celtic Ball or have beer and wine in Irish pubs.